Ice Dance pair John and Sinead Kerr use The Analysis Zone
At the European Figure Skating Champs in Zagreb, Croatia, Scottish pair John and Sinead Kerr finished 6th overall in Ice Dance but with the highest Technical Element Scores from the competition and a Seasons Best in all 3 Dances. All their performance was tagged in Focus X2 and then uploaded to The Analysis Zone where other members of their support team (who weren't at the Competition) could access and view the Kerr's performances on-line immediately after each event. (31 Jan 08)
Juniors Get Full Support at Ultima Curling Classic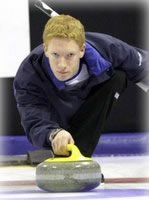 Since 2004, Elite Sports Analysis have provided Performance Analysis support to the Royal Caledonian Curling Club's junior squads. This has included on-ice support in training, game analysis at tournaments, and training for coaches in the use of Focus X2 software so they can work independent of direct support. This provision has now transferred to the RCCC's new Academy set-up, under the guidance of Performance Development Coach, Nancy Murdoch.
As part of this Academy program, ESA consultant, Pamela Stevenson was asked to support Team Dick at the Ultima Curling Classic in Ontario. The aim was to extend the support, normally afforded our Olympic and senior teams, to those at the developmental stage of the RCCC's pathway. To date, international support had only been extended to junior teams should they become scottish champions and travel to compete at the World Junior Championships. In a very successful trip, which saw the team reach the final before losing to Canada's Team McGregor, the Team Dick coach and players were exposed to sophisticated analysis and feedback - enhancing their respective skills of delivering and receiving data for performance enhancement. (16 Nov 07)
Optimum Performance at the Scottish Institute of Sport
Last week the Scottish Institute of Sport held it's 1st ever High Performance Conference at Peebles Hydro Hotel. The theme for which was Optimum Performance. Held over 2 days, there were many different Presentations and Workshops given to the delegates. One of these Workshops was given by our ESA Consultancy Team, Pamela Stevenson, Graeme Stevenson, Kenny More and Andy Kerr with the title Maximising Performance Analysis Support. Through the workshop the team presented examples of best practice in Data Acquisition, Data Analysis and Feedback and Data Communication. The workshop culminated with the showcasing of the company's new online feature: The Analysis Zone. (8 Nov 07)
Kelburne Try Analysis At New Hockey League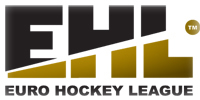 Kelburne Hockey Club playing in the inaugural European Champions Hockey League in Antwerp, Belgium were supported by ESA Analyst, Andy Kerr. The Club were getting Performance Analysis support for the 1st time, with the impetus for this coming from Kelburne coach Derek Forsyth (also assistant National Coach) and a number of his players, who have been exposed to Performance Analysis through playing for the Scotland Team. Congratulations, to Kelburne who qualified for the last 16, with this Tournament to take place at Easter 2008. (4 Nov 07)
Scottish Women's Hockey Team Strike Gold in Lithuania
Keith Joss celebrated as he guided Scotland's women to gold in his first major tournament as coach. The talented squad defeated Russia 3-1 in the final of the European Nations Trophy in Lithuania and Joss' combine went through the tournament with a perfect record. Joss said: "We were nervous at the start and the Russians played well, but once we made it 3-1 we never looked back". The team won all 5 games in the tournament and Focus X2 has always been central to analysis within Scottish Hockey; being used to supply statistics and video clips for all match briefings and debriefings, but in this tournament coaches Keith Joss and Iain Strachan used it to take a closer look at their opposition short corner defense and were rewarded with a goal from their first corner in every game. This is an unusual statistic but shows that analysis can often be the difference between the ordinary and the extraordinary. (11 Sep 07)
Analyst Andy Kerr has been working with GB and England Assistant Women's Hockey Coach Karen Brown over the last 9 months on a Drag Flick Project. The project which is funded by UK Sport's Elite Coach Program has entailed monthly visits to Bisham Abbey to work with a selected group of players on improving their ability to execute the skill of the Drag Flick. (This skill is seen in the game as one of the most potent attacking weapons that any team can have and up until now has rarely been used effectively in the women's game). Through these sessions the girls receive immediate technical feedback (on the pitch) not only from Coach Observation but also via the use of performance analysis that allows them to compare techniques and look at specific movement characteristics associated with the skill. Although this Project is still on-going it is pleasing to see the athletes hard work and perseverance in training being transferred into reality as Crista Cullen scored the winning goal from a drag-flick against Spain resulting in the England Team winning 3-2, in the European Championships, to lift the Bronze medal and qualify the Great Britain team for the Olympics in Beijing next year. (27 Aug 07)
Elite Sports Analysis have worked extensively with both Andy and Jamie Murray over the last year. The latest success has come for Jamie Murray and his doubles partner Eric Butorac when they came from a set down to beat Josh Goodall and Ross Hutchins to claim their third ATP title of 2007 at the City of Nottingham Tennis Centre. Consultant Pamela Stevenson filmed, analysed and provided constant performance analysis feedback to Murray and Butorac throughout the tournament. (23 Jun 07)
The latest SPL club to join the ranks of Focus users is Falkirk FC. Taking a comprehensive package that includes software and performance analysis consultancy, Falkirk aim to develop an in-house resource to support forward thinking manager John Hughes. Recognising the benefits of enhancing feedback to his young squad Hughes said "I will be conducting video analysis of every game and there will be no hiding place. I want the players to absorb as much information as possible about the team and their individual performance. " (Scottish Daily Record, 12 Sept 2006) The club will use Focus to ensure players have positive and corrective feedback at the click of a mouse. (19 Sep 06)
Elite Sports Analysis consultant Pamela Stevenson joined Stephanie Lancaster (her counterpart at British Swimming) at the ASA Youth and Senior Swimming Championships, Ponds Forge, Sheffield. Pamela and Stephanie provided race video analysis support for Scottish Institute of Sport, Scottish Area Institute and various British swimmers. Heat and Semi-final races were analyzed to provide the coach and athlete with informational feedback, visually through video and statistically through data on stroke rate, strokes counts and split times in preparation for the swimmers semi or final of their event. After each final, statistical comparison reports were compiled allowing the coach and athlete to make comparisons between heat, semi-final and final races. (23 Aug 06)
As the GAA All Ireland Championship reaches it's conclusion, a scan of the teams in the quarter final stages reveals another strong showing for Focus users. Of the 32 Counties, fully 24 have Focus and half of the 8 teams in the quarter finals are supported by Focus analysis. (17 Aug 06)
On Sunday 2 July 2006, 10 swimmers from Perth Masters experienced video analysis for the first time. A camera system, provided by Bowtech Products for the Scottish Institute of Sport was utilised at The National Swimming Academy at Stirling University. The system, that provides above and underwater views, moves parallel to the swimmer and can show split screen detailed views of the swimmers start, stroke or turn performance. Elite Sports Analysis provided the filming and performance analysis expertise as the swimmers performed 50 metre swims on two favoured stokes, as well as the start and turn techniques of these strokes. The swimmers, who have now entered the master phase of their career, found the same benefits of sophisticated feedback as their Scottish Institute and Commonwealth games counterparts. The analysis and feedback proved to be both informational and motivational, allowing even this group of very experienced swimmers to gain tremendously from seeing video of their performance. "We had ten swimmers last Sunday and all were delighted and really enjoyed it" "I think it is great feedback" (John Rushworth, Perth Masters). "The dual camera system provides an explosion of information for the coach who rarely sees the performance in such detail. The ability to enhance what is observed has a massive impact on the feedback that can then be provided." (Kenny More, Elite Sports Analysis). (2 Jul 06)
Scottish Institute of Sport – Annual Forum 2006
ESA Consultants and their use of FocusX2 analysis software feature heavily during the three workshops of the SIS Annual Forum at the National Badminton Academy on Wednesday 24th May.
Within a workshop on integrated sport science support for Badminton star Susan Hughes, ESA Consultant, Andy Kerr, led the audience through how FocusX2 had been the key tool in gathering the performance data that clarified the standard of technical and movement proficiency required to medal at the elite level. This provided the platform for Physiology, Psychology and Coach expertise to develop the required physical, mental and technical attributes. On-going analysis then provided the necessary evidence-based feedback for consolidation and extension of support that ultimately led to Susan's successful medal performance at the Commonwealth Games in Melbourne.
A second workshop detailed progress in stroke assessment and development within Swimming. Co-presenting with Institute Assistant Coach Ciaran O'Brien, ESA's Pamela Stevenson explained how Focus tools, in conjunction with a new camera system, had maximised the provision of feedback in competition and training environments. Facilitating immediate feedback in training using FocusX2 and X3, as well configuring Focus to import traditional race data alongside its video context were two innovative approaches explained. These were brought to life through a brief case study on Commonwealth Games Silver Medallist Kirsty Balfour. (16 Jun 06)